BIOGRAPHY 
Daníel Hjálmtýsson is… think Nick Cave, Depeche Mode, NIN, Joy Division & QOTSA in a Leonard Cohen afterworld. An endless fiery love story, conflicting with the elements around you and within.
Daníel Hjálmtýsson is an Icelandic neo goth/alt-rock act out of Iceland. Lead by songwriter,vocalist and multi-instrumentalist Daníel Hjálmtýsson, the band is formed by bassist/multi-instrumentalist Hálfdán Árnason and drummer/multi-instrumentalist Skúli Gíslason with Dagur Atlason (Volcanova) joining in on touring duties in 2023.
The band released their debut single "Birds" in the wake of 2020. The single was curated as "Song of The Day" at Seattle´s KEXP in May that same year. Signing on to Dutch based management company Thero Agency the band quickly pulled together a 4 track self-titled EP/demo, filled with international collaborators including Aldo Struyf and Fred Lyenn of Mark Lanegan Band. Icelandic composer Magnús Jóhann and Pétur Hallgrímsson also joined in.
The late great American rock singer Mark Lanegan said of the music; "Daníel makes icy neo goth music which brings to mind the forbidden landscapes of his native Iceland. One can imagine him on a stage-turneddungeon somewhere in the Reykjavik underbelly"
Shortly thereafter work began on scheduling gigs in EU. Sadly due to circumstances out of the band´s control, those plans crumbled.
Using the time and energy during the pandemic the band started putting together a debut LP and getting gigs together with the help of Belgian booking agency Glory Box for when the time was right while continuing their passion with Thero Agency´s Roy Van Akkeren.
Releasing a few singles and music videos before the debut LP emerged as a digital release on November11th of 2022. The album, titled "Labyrinthia", received great reviews with Kevin Cole at KEXP noting the album as one of the Top 22 records of 2022; "… a beautifully sequenced journey in the labyrinth of emotions, a sonic embrace that washes over you, saturates you in darkness. Daníel´s deep, rich voice, similar in tone and emotion to the beloved Mark Lanegan, envelops you like a blanket, comforting you with its warmth while at the same time baring it´s soul.."
The album´s lead single, "No Reception" has since then garnered praise and air play in many countries charting in Italy and Iceland, where it sat in the top 20 for nearly 10 weeks. The song will also be curated as Song of The Day at KEXP on April 20th with a music video also being premiered in April. Aðalbjörn Tryggvason of Sólstafir guests on the track and fronts a wide spectrum of international artists and producers that appear on "Labyrinthia", which is dedicated in loving memory of Mark Lanegan.
The band set out on a short tour leg in the Netherlands, Belgium and Iceland after the digital release in association with Belgian booking agency Glory Box and will continue to tour in 2023 and 2024 in support of a physical release of "Labyrinthia" via Reykjavik Record Shop on March 23rd, a small indie label and record shop in Reykjavik, Iceland. The album is out on lava colored vinyl and standard black in a very limited first pressing.
The band has also announced a tour in Romania in June, performing in 3 cities in 3 days and is expected to announce local gigs and further touring in EU for fall 2023 and 2024 in the upcoming weeks.
LABYRINTHIA – PRESS RELEASE 
Icelandic dark rock/post punk act Daníel Hjálmtýsson, releases it´s debut al
bum on November 11th. The album will be released digitally and on special edition mono cassettes at first with multiple vinyl versions available from  March 2023 via the local indie label Reykjavik Record Shop.
Daníel produced and recorded with his band (Hálfdán Árnason and Sk
úli Gíslason) with the majority of the album being created during long drives from the Eastfjords of Iceland to the capital city of Reykjavik and most of it recorded in the living room of Gíslason. Producers and friends of the band Bjarni Þór Jensson (who would mix most of the album) and Einar Vilberg were also involved in the recording process. Along with Bjarni Þór, American/Chilean producer/musician Alain Johannes and Icelandic producer Magnús Öder mixed a song each for the album. American mastering engineer Dave Collins then mastered the debut album with the music having been described by various local and foreign media as a mixture of dark/gothic rock, post-punk, alternative and singer-songwriter feels with Mark Lanegan describing it as "icy neo-goth rock that brings to mind the forbidding landscape of Daníel´s native home of Iceland". Daníel moved to the East fjords of Iceland during the pandemic and spent his time working on the album and teaching. The album artwork includes those surroundings as well as Daníel nodded to the vast mountains in the music video for his song "Back to Bed". The impact of Icelandic nature is very strong both in the artwork and within the music.
The album includes a mixture of international guests with Sólstafir´s Aðalbjörn Tryggvason and the magical Elín Ey each vocalizing Icelandic poems that Daníel wrote into two of the songs with them especially in mind. Belgian multi-instrumentalists Aldo Struyf and Fred Lyenn Jacques then also feature on two songs.
Daníel Hjálmtýsson kicked off it´s

release

tour at local record store, Lucky Records and Gaukurinn in and around Iceland Airwaves 2022 as the album saw a digital release was on November 11th 2022.  The band then flew out for their debut EU tour, shaking up venues in Netherlands and Belgium. The EU tour continued in the summer of 2023 with the vinyl release of Labyrinthia as the band toured Romania and Iceland. 
The band also embarked on it´s US debut at KEXP, Seattle with a live in-studio performance and a co-headline show at KEXP´s Gathering Space alongside GRÓA in early October of 2023.
2024 will see new music and further touring from the band in various continents of the world. 
LABYRINTHINA is close to selling out and will not see a repress in this format ever again 
CONTACT
Management: Thero Agency
Roy van Akkeren (manager)

NL: +31 6 39199460
management@danielhjalmtysson.com 
roy@thero.biz
Booking: Glory Box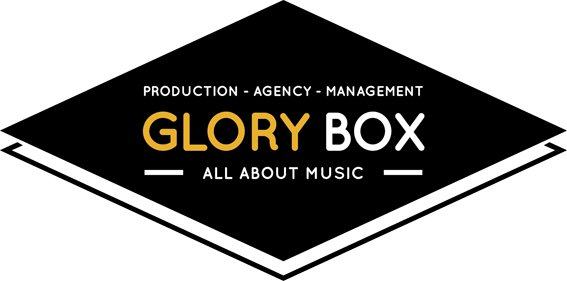 Gabriël Bruins
NL: +31 654 76 16 31
BE: +32 496 56 50 25
gabriel@glorybox.be
www.glorybox.be
Discography 
Studio albums:
LABYRINTHIA
November 11, 2022
Digital – DIY mono cassette
Vinyl (RRS-55) March 23rd, 2023
CD (TBA – 2023)
EP´s & Singles: 
"Tabula Rasa" (single)
NOV 26, 2021
Mixed by Magnús Øder
Mastered by Alain Johannes
"Back to Bed" (single)
JUL 30, 2021
Mixed by Bjarni Þór Jensson
Mastered by Alain Johannes
"Colouring a Cloud" (single)
APR 19, 2021
Mixed by Alain Johannes
Mastered by Alain Johannes
"EP" (EP)
NOV 20, 2020
Mixed by Jóhannes Birgir Pálmason
Mastered by Alain Johannes
"Fear Flows" (Radio Edit) (single)
NOV 2, 2020
Mixed by Jóhannes Birgir Pálmason
Mastered by Alain Johannes
"Birds" (single)
JAN 3, 2020
Mixed by Einar Vilberg
Mastered by Einar Vilberg
Music videos
"Back to Bed" – released JUL 30, 2021
"Fear Flows" – released OCT 9, 2020
Releases with HYOWLP:
"Afterglow" released APR 27, 2018 (single)
PRESS
"Daníel Hjálmtýsson´s long awaited debut is a beautifully sequenced journey in the labyrinth of emotions, a sonic embrace that washes over you, saturates you in darkness. His deep, rich voice, similar in tone and emotion to the beloved Mark Lanegan, envelops you like  a blanket, comforting you with it´s warmth while at the same time baring it´s soul to the darkness we face. While it does, there´s also a classic 90´s Seattle sound to Labyrinthia, an album that never blinks. Walking with head held high, fearless, straight into the tsunami of sorrow, knowing that after the darkest night, there will be light" – Kevin Cole, KEXP.org 
"Daníel plays icy neo-goth music which brings to mind the forbidding landscape of his native Iceland" – Mark Lanegan 
"Occupying a space between gothic, post punk, singer-songwriter, and what might broadly be called "dark rock," What makes this all hang together is Daníel's voice, which shares great adjectival overlap with fine coffees and wines; one might say it sips well." EP – The Reykjavik Grapevine, August ´21
"You really can't help but think of Peter Murphy or Leonard Cohen when you listen to this menacing but polished track by Daníel Hjálmtýsson. His gravelly baritone is at once evocative and compelling, and builds the emotion carefully to its starburst refrain. A great song for driving and smoking at night while thinking about your ex" ASF – The Reykjavik Grapevine, April ´21
https://www.frettabladid.is/lifid/tileinkadi-plotuna-minningu-mark-lanegan/
https://www.visir.is/g/20202037970d
https://www.frettabladid.is/lifid/ottinn-flir-i-skammdeginu/
https://kexp.org/podcasts/song-of-the-day/2020/5/5/daniel-hjalmtysson-birds/
https://www.buzz-music.com/post/experience-the-melancholy-and-poetic-tales-of-dan%C3%ADel-hj%C3%A1lmt%C3%BDsson-with-his-ep-ep
https://www.anrfactory.com/saved-through-music-the-broodingly-icy-sounds-of-the-east-fjords-from-experimental-artist-daniel-hjalmtysson-shows-his-pain-and-determination-on-volatile/
https://comeherefloyd.com/daniel-hjalmtysson-withered/
http://www.stacjaislandia.pl/aktualnosci/muzyka/recenzje-albumow/daniel-hjalmtysson-ep-recenzja/
https://www.mysticsons.com/article/getting-know-dan-el-hj-lmt-sson#.YST5qI77Q2w
https://www.wewriteaboutmusic.com/reviews/daniel-hjalmtysson-ep-review
PRESS PHOTOS
MERCH – SHOP OPENING SOON 

DH SNAPBACKS – FIRST BATCH SOLD OUT – MORE COMING 
WITH T-SHIRTS, BEANIES AND MORE SPECIAL ITEMS 
LOGO